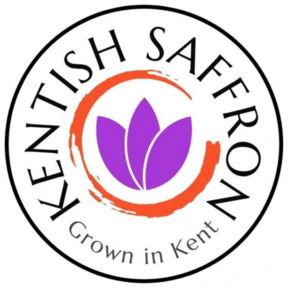 About Us
Kentish Saffron is a recently established, small scale family-operated venture. Our journey began with the planting of saffron corms in 2018, followed by the expansion of our saffron cultivation in 2019, which led to the realization of a fruitful harvest.
All Natural
As dedicated farmers, we hold a strong environmental commitment. We prioritize the production of our premium goods while ensuring minimal ecological impact. Our saffron crop remains free from chemical herbicides or pesticides. We diligently dedicate hours to manually weed the fields, and our crops thrive through the application of organic fertilizers, allowing us to yield saffron of the utmost quality.
Industry Standards
During the brief harvest season, our saffron is meticulously hand-picked each morning. To maintain superior quality, the saffron is promptly sorted, dried, and packaged on the very same day. Following the harvest, our saffron undergoes independent testing in accordance with the international ISO 3632 standards. Consistently, our saffron attains Grade 1 classification yearly. In our latest harvest of October 2022, our saffron achieved an exceptional color strength rating of 284 (crocin).
Award Winner
Kentish Saffron has brilliantly sowed its roots in the industry, cinching a victory that's as flavorful as it is prestigious: the coveted Great Taste award 2023. With saffron threads that exude excellence and a knack for leaving taste buds in awe, we are proud (and humbled) to have seasoned our way to the top in a relatively short time span... It's not just saffron; it's a sprinkle of pure triumph that's now part of our spice-laden story!
Hours of Operation:
Monday to Friday, 9am - 5pm
Wholesale Info:
We'll be happy to hear from local chefs, restaurants and shops interested in our top quality saffron
Keywords:
Premium Saffron, Kentish Saffron, English Saffron, Buy Saffron Online, Saffron UK
No followed people