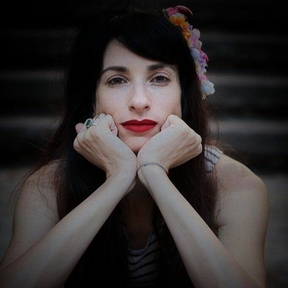 Simple. yet Sophisticated
Simple. Sense. Style. presents a most unique range of Artisan liqueurs made by Efrat Kaufmann. Efrat holds a BA in international relations and a Master's in business administration. By day she designs intricate banking systems and by night she designs the most intricate range of liqueurs and alcoholic infusions.
Sense. of Taste
Efrat is an Artisan in the most creative sense. As well producing some of the region's most exceptional liqueurs, she also dabbles in the culinary arts plus she designs and repurposes old furniture. Her passion and creativity really come to life when you taste her alcoholic drinks. It's almost as if each infusion has been divinely inspired. Think Strawberry-Chilli, Summer Rose-Petals, Orange Peel Ginger & Lemongrass, Smoky-Bacon (yes, that's right), Artemisia, Pitanga & Pink Guava, Limoncello-Lobster…. and the list goes on….
Style. by Nature
Efrat's infusion ingredients are all locally sourced. The herbs and fruits are seasonally and lovingly picked, plus untreated and organic when possible. Her animal-based infusions are selected with the utmost care and attention to quality and freshness. As the name suggests, Simple. Sense. Style. drinks are produced with as little sugar as possible, a departure from the sickly-sweet mouth feel that we typically associate with liqueurs. Prepare to be surprised by every sip!
Wholesale Info:
Efrat's creations can be found in local craft cocktail bars and specialist establishments. She will also work with you to produce bespoke infusions. Please get in touch for more info.
Keywords:
Wedding Planner, Cocktail Cart, Cocktail Expert, Mixologist, Mixology, Event Ideas, Event Planning, Private Parties Israel, Israeli Wedding, Cocktail Bar, Craft Cocktails
No followed people