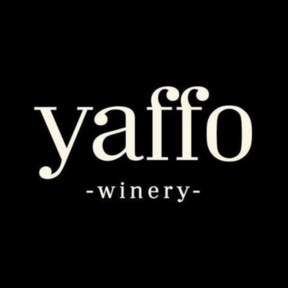 OUR VINEYARDS
Quality wine begins with quality grapes. Innovative technology and the winemaker's craftsmanship are important but are no substitute to fine ingredients, that is why we put a lot of care in growing our grapes at our Ella valley vineyards.
We are guided by the french notion of 'Terroir', meaning the overall conditions that affect the grape's quality, in everything we do during the growing process - from the vineyard's geographical location and sea level altitude, to soil structure, slope and exposure to sun.
The choice of the Ella valley is no coincidence. On top of the gorgeous scenery, the region that is referred to as the 'Israeli Tuscany' is recognized as a source of quality vines for thousands of years and archaeological findings, which testify to an ancient winemaking tradition that distinguishes the region from the rest of the country.
Today we successfully grow vines of various types - Cabernet sauvignon, Merlot, Shiraz and Cabernet franc.
OUR STORY
Our story, much like our wine, is a mixture of contradictions, time and love that create something new. It all began in the 70's in Strasbourg, France, where Moshe, a physical therapy student, met Ann, the daughter of a deep-seated Alsace-ian family. After visiting the family's home, Moshe was charmed by his hosts close connection to the land and nature, the world of winemaking was revealed to him...
During the following 19 years Moshe and Ann engaged in physical therapy, raised a family and continued dreaming about winemaking. With the rise and progress of Israeli wine culture, the two decided to realise their dream and engage exclusively in winemaking. Armed with a small structure in Jaffa (a part of Tel-Aviv, pronounced Yaffo) which gave the winery its name and with dreams of a first urban winery, the two began making wine...
After 3 years in Jaffa, the winery came to its growing point and had to depart its original location. Wanting to control the way the grapes are grown led to independent plantings at the Ella valley plot that serves the winery today. As a temporary solution, the winery itself resided at the family house in Tel-Aviv and operated there for several years...
In 2006 the winery moved out of the family's house to its current location adjacent to the vineyards, completing the circle which allows strict standards control from the vineyard to the bottle.
Hours of Operation:
We love receiving guests! The winery is open to you every Friday from 11am till sunset (By appointment). For other days, please get in touch. Winery is closed on Saturdays
Additional Info:
You can also hire our beautiful space, along with catered tastings, for private parties and corporate events. We can accommodate parties of up to 45 people. For more info, please contact us!
Keywords:
Wine Tasting, Yaffo, Ella Valley, Judean Hills, Israeli Wine, Viognier, Red Blend, Red Wine, White Wine, Wine Tours
No followed people