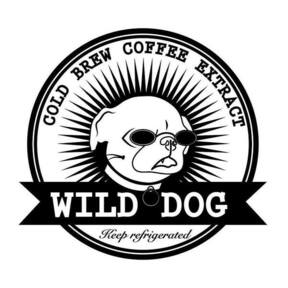 Our Story
Flashback to five years ago, when a friend recommended that Josh try making homemade cold brew coffee. He gave it a try and instantly became hooked. For the following two years Josh worked on perfecting his recipe until it evolved into something unique and superior. It was during this time that requests for Josh's cold brew exploded among his friends and peers.
​
Then the penny dropped - Josh realized he had the perfect recipe for a delicious drink that is premium quality, pure and healthy. He enjoyed the production process so much that he finally decided to publicize his drink to as many people as possible. Within a matter of days Wild Dog was chosen as the brand name - inspired by a photo of his newly released cold brew drink, with his sweet dog playing in the background, 'wild' and free. From there on, Josh began his journey as a bonafide drink producer, and Wild Dog Cold Brew was born.
At first, Josh's cold brew business spread by word of mouth, then via the internet, and today his branded bottles are distributed among popular local cafes and vendors. Currently, Wild Dog is also providing offices and businesses with their special nitro cold brew on tap!
Our Coffee
Wild Dog uses premium coffee beans, selected for their bold and aromatic properties. Cold brew coffee is made by steeping the ground beans in cold water for a day. There are absolutely no additives, just pure coffee and pure water!
Wholesale Info:
Cafes, gourmet shops, kiosks and the likes, please feel free to contact us regarding bulk orders.
Keywords:
Cold Brew Coffee, Ice Coffee, Cold Coffee, Artisan Coffee, Nitro Coffee, Coffee on Tap, Tel Aviv, Tel Aviv Cafe, Coffee in Tel Aviv
No followed people