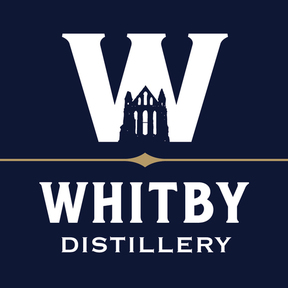 "On the isolated, rugged and beautiful North Yorkshire Coast sits Whitby, a place of time-honoured beliefs, inquisitive explorers, artful smugglers, remote beaches, natural heritage and now Whitby Gin."
A PIONEERING JOURNEY
Whitby Gin was born following a camping trip in the wilderness of the Outer Hebrides in June 2017. Inspired by the islands many distilleries, Jess turned to Luke and wondered why her hometown of Whitby didn't have one of its own. With Jess' background in business planning and Luke's experience within food manufacturing, they felt they had the skill set to produce their own local gin. It took nine months, but Whitby Gin was finally born in Luke's parents' 40 sq ft utility room where they produced over 3,000 bottles while both working full-time 100 miles across the country. Production has since moved out of the utility room and to an old carthouse on a local farm to allow demands to be met.
WHAT MAKES WHITBY GIN SO UNIQUE
The product focuses on foraged native botanicals to create a unique gin deeply rooted to Whitby's rich heritage and culture. In order to capture the diversity of native botanicals, we explore the rugged coastline and dip below the ocean surface to find those enchanting ingredients. With a unique mix of 15 botanicals, it has an initial sweetness of honey subtly balanced with a saline anchor of sugar kelp. Texturally smooth, the rolling savoury notes of heather and juniper follow with a sustaining warmth and lasting freshness.
Since its launch in March 2018, Whitby Gin has picked up 5 major awards (and counting) including Best British London Dry Gin at the World Gin Awards 2019.
Hours of Operation:
Mon-Sun: 9:00-17:00
Additional Info:
Just like our Gin, our creative juices are constantly flowing. We like to explore new flavours and release annual limited editions, for your tasting pleasure!
Latest News:
Our new distillery is coming soon, stay tuned for updates.
Annual Production Output (approx) :
Our gin is hand distilled in small batches (around 3,000). We fill, label and package each of our bottles by hand!
Keywords:
Craft Gin, Gin Cocktails, Craft Cocktails, British Gin, London Dry Gin, Old Tom Gin, Blackberry Gin, Flavoured Gin, Limited Edition Gin, Gin Collector, Whitby, North Yorkshire
No followed people