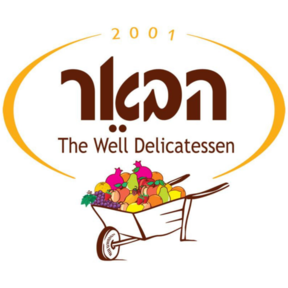 WHAT WE DO
The Well Delicatessen is an Artisanal boutique factory in Rosh Pina that develops jams, spreads, sauces and liquors, premium quality of the Galilee. All our products are prepared using traditional methods (just like old times), from fresh and local ingredients, without preservatives, food coloring or artificial flavors.
WHO WE ARE
Meet Inbar and Sigal Shafat, founders of The Well Delicatessen.
Inbar, who grew up in Rosh Pinna, is an autodidact, specializing in making jams, sauces, spreads and liqueurs. The most famous of them is his Limoncello, the Deli's superstar. The guiding principle behind Inbar's work is his daily desire to add a taste to life.
Sigal Eshet-Shafat, a Tel Aviv interior designer who moved to Rosh Pina in 1998, is a graduate of the culinary arts course at Holiday Inn, and also an art curator with extensive experience in business branding. In the past, Sigal ran the "Shop Around the Corner," where she sold delicacies and jams made from local raw materials. The store became a pilgrimage place for connoisseurs who sought the unique flavors of the Galilee.
In 2006, the couple decided to open their own boutique - "The Well Delicatessen" - which specializes in the development and manufacture of quality delicacies from the Galilee: Check out their outstanding range of jams, sauces, spreads and liqueurs, which excel in classic flavors.
WHAT OTHERS ARE SAYING
"Small manufacturers of great quality" - Judith Yahav in Yedioth Ahronot daily newspaper
"The products are as far away as they can be from industrial flavors, in fact, when you eat them, there is always the feeling that you are immersing a spoon in Granny's bubbling pot, in other words, artisanal at its best, we savored their Figs and Plums jams, and we were delighted, we also savored their new Kalamata (olive) tapenade and we think it is perfect" - Sarit Sardes-Trutino from Walla Food
Wholesale Info:
We're open to wholesale enquiries, plus we can produce our fabulous natural products under your private label. For more info, please hit the Contact button!
Keywords:
Artisan Jam, Config, Liqueurs, Rosh Pina, Galilee, Art Tour, Israel Tour, Artisan Delicatessen
No followed people