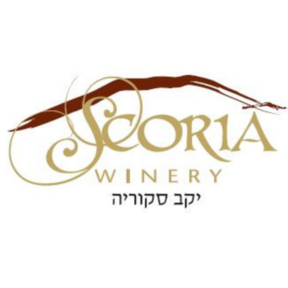 THE WINERY
Scoria Winery is a boutique estate winery located in Kanaf Village, on the road leading up to the Golan Heights from Gamla Junction, by the Sea of Galilee.
The Winery was established in 2008, when small quantities of wine were produced for personal consumption. These days, Scoria Winery produces close to 10,000 bottles, including Cabernet Sauvignon, Syrah, Muscat and Gewurz (with more varieties in harvest). Scoria grapes are grown 740 meters above sea level, at the foot of Tel Fares, a dormant volcano whose soil adds a special uniqueness the varieties.
The production process is incredibly meticulous. The wines are constantly monitored and tested in the laboratory which is adjacent to the winery. Scoria wines are typically aged for at least 12 months in new and old France Oak barrels.
You can visit the winery, by prior arrangement. We love to host groups, small and large! We offer tastings, workshops, guided tours of the vineyards, as well as tours of unique places in the Golan Heights and the Negev itself. You can also book the winery for private parties and events such as weddings and corporate 'fun days'.... For more details, drop us a line or give us a call.
THE PEOPLE
We don't get to choose our family, but we can choose our friends. Scoria Winery is owned by two good friends and partners...
Ofer Turgeman
Ofer is Sciora Winery's founder and winemaker. He has been an involved member of the Moshav Kanaf community since 1988. Many years before establishing the winery, Ofer would prepare wine in small quantities as a hobby. He is now an expert in his field and provides his expertise in planting and terroir to surrounding wineries. Ofer studied wine at Tel Hai College and graduated from specialist courses in Burgundy and France. Ofer is also an accomplished tour guide and nature man, providing specialist tours and workshops for visitors of the winery.
Amos Melnikov
For many years, it was Amos Melnikov's dream to produce wine. In 2014, after a long stretch working in top positions in hi-tech, Amos finally realized his dream when he joined Ofer to become a partner in the winery. Amos studied engineering and business administration, which makes him the perfect 'other half' as he deals more with the marketing and operational aspects of winery.
Hours of Operation:
We are quite flexible with our hours, however we ask that you book any visits or tours well in advance!
Wholesale Info:
We work with local restaurants and festivals. We're also interested in international distribution!
Annual Production Output (approx) :
10,000 bottles
Keywords:
Red Wine, White Wine, Muscat, Dry Muscat, Cabernet Sauvignon, Syrah, Gewurz, Gewürztraminer, Golan Heights, Kanaf, Tel Fares, Scoria Winery
No followed people