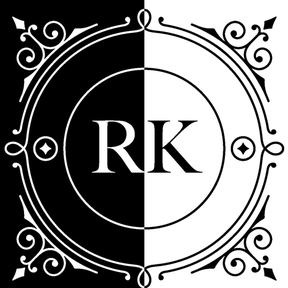 ABOUT US
"The art behind RK Vodka is its simplicity in every aspect of its creation" - Kiron Phillips, Founder of RK Vodka. Ltd
RK Vodka has been passionately created by brothers Kiron and Zan following their discovery of the history of vodka, back when vodka was intended to be enjoyed neat.
The sugar beet used is vital in creating a flavoursome and sweeter vodka. RK Vodka utilises high quality produce soured from British farms in the serenity of the undisturbed Suffolk Countryside. By embracing the heritage of vodka this ensures that a high quality, smooth premium spirit can be achieved here in the UK.
Distilled a single time using copper stills in the heart of England, using pure, reverse osmosis filtered water. This unique process results in a smoother tasting and more characterful vodka. One that you will always remember.
​With a vision of bringing back an authentic, original vodka to the modern market and changing how vodka is enjoyed. RK Vodka continues to grow, providing a unique experience for those who embark on the journey.
Hours of Operation:
9am - 5pm Monday - Friday
Wholesale Info:
We work with carefully selected exclusive trading partners
Keywords:
Craft Vodka, Artisan Vodka, Boutique Vodka, RK Vodka, Craft Cocktails, Mixology
No followed people