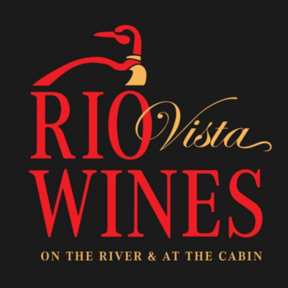 Meet the Winemakers
Winemaker, John Little, with help from his wife Jan, and his son John, are at the reins in all phases of the grape-growing and wine-making process.
John grew up on a farm in Port Angeles, WA, under the shadow of Hurricane Ridge. He spent his time milking cows (when he wasn't sneaking off to do a little fishing in the creeks near the farm.) He was however, exposed to wine at a young age and enjoyed a sip or two of his grandpa's homemade fruit wine on holidays.
John graduated from Central Washington University and taught school in Seattle for 9 years. But the big city was not where his heart lay. He realized that farming was the profession that held the most interest for him so he and Jan and their 4 kids moved to Eastern Washington where they purchased an apple orchard which he farmed for 10 years. During this time he also began experimenting with wine making.
"Good wine is made in the vineyard..."
After the orchard, John worked as head carpenter at Wenatchee Valley College and retired in 2004. Jan retired from teaching at the same time. They then moved full time to Rio Vista and became serious winemakers. John Jr. graduated from the viticulture program at Walla Walla community college in 2014 and has since moved home and is working as equally hard alongside his dad to make some of the best wine in the Lake Chelan/Columbia region. John is a believer that good wine is made in the vineyard and the wine's ultimate potential comes from the winemaker's skills and practices in the field. He does it all, from pruning to wine making and making all the important decisions that go with it!
Our Vineyards
Rio Vista Wines is a small-scale vineyard and winery, consisting of ten acres of prime land on the western shores of the Columbia River, ten miles north of Lake Chelan. Seven of the ten acres are planted with grapes of both the red and white varietals. The vineyard is planted on a southeast facing slope at approximately 600 feet elevation. The rows are planted in a north-south orientation which allows for optimum sunlight to reach the grapes. We have planted our vines in three stages, the first vines were planted in 2000, the second set were planted in 2004, and the last set was planted on the Western side of the property in 2015. Since 2018, Rio Vista Wines has been solely an estate winery.
Hours of Operation:
River: Open Saturdays 12:00 to 5:00 pm, Cabin: Open Daily 1:00 to 6:00 pm
Wholesale Info:
If you are interested in stocking our wines, please get in touch
Estate Info:
Our Estate produces a large selection of varietals, including: Gewurztraminer 2.4% Pinot Grigio 2.4% Riesling 4.8% Chardonnay 12.9% Viognier 19.1% Merlot 12.1% Syrah 2.6% Cabernet Sauvignon 21.1% Tempranillo 10.7% Barbera 9.5% Malbec 2.4%
Annual Production Output (approx) :
Rio Vista Wines is a small-scale vineyard and winery, producing approximately 1,200 cases of wine annually
Keywords:
Rio Vista, Rio Vista Wines, Winery Weddings, Estate Vineyard, Washington Wineries, Columbia River, Lake Chelan, Red Wine, White Wine, Wine Tastings, Wine Tours, Wine Tours USA, American Wine
No followed people