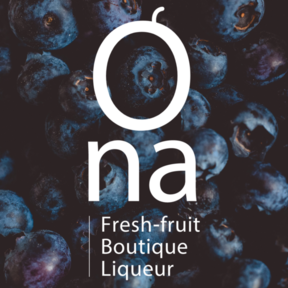 About Ona
This is a story about connection. Connection to nature. A connection to the toil, to the earth and to its fruits. It's about the connection between decades of agricultural history in Ramat Rachel along with the knowledge, love and experience of over 10 years creating handmade natural liqueurs by Even Ram, leading to the birth of a fine quality boutique liqueur winery.
The winery, which is located between the cherry orchards and strawberry greenhouse on the hill, provides a quality shopping experience in a pastoral and natural setting.
In the winery, attention is paid to every detail: From the selection of the fruits that come straight from the field, through to strict adherence to the natural production process and preservation of the best raw materials, to the filling of each liqueur in its perfect bottle.
The Man Behind the Creation
Isaac Even-Ram fermented his first liqueur about 15 years ago from fruits that grew in his private garden in Jerusalem. Today, his passion is stronger than ever.
It was his little pleasure to return from a day's work as finance manager and immerse himself in the hobby of making liqueurs. Making the liqueurs required a lot of patience. After about a year, the intoxicating taste and aroma of the first liqueurs released under his hand filled the house, neighbors and acquaintances flocked and everyone who tasted it immediately fell in love.
Over time, he integrated and improved and did experiments. Even-Ram's hobby of making liqueurs became the center of his world, and besides the traditional flavors of cherry, apricot, and plum, he began to produce liqueurs from other fruits such as passion fruit, carob, lemon and orange. Very quickly the whole house was filled with jars and glass containers and the audience that was exposed to liqueurs kept expanding, until the demand exceeded the volume of production at home.
About five years ago, Isaac Even-Ram decided to leave his job as a finance manager and pursue his love and passion by establishing a boutique winery, investing all he had in making his liqueurs.
Even-Ram purchased from Kibbutz Ramat Rachel a special variety of cherries, eventually leading to a collaboration and the establishment of Even-Ram's winery on the kibbutz grounds between the cherry orchards and the greenhouses.
Ona translated from Hebrew means Season. Even-Ram uses seasonal fruits to produce his liqueurs, adding to the flavour and integrity of his unique product range.
Wholesale Info:
For stock and retail enquiries, please send us a direct message
Keywords:
Ona Liqueur, Ona Winery, Ramat Rachel, Handmade Liqueur, Fruit Liqueur, Chocolate Liqueur, Liqueur Gifts, Winery Tours, Distillery , Tours, Wine Tours in Israel
No followed people