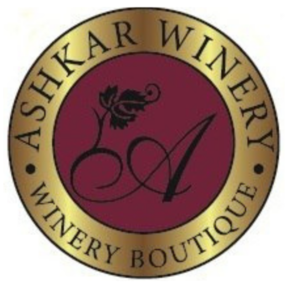 THE WINERY
Ashkar Winery is a boutique winery located on a pastoral hill in Kfar-Yasif village, where the spectacular view of the ancient olive trees of the Western Galilee region. The winery was founded in 2010 as a continuation of a long tradition, started by the family homeland village "IQRIT" which surrounded with dozens of antique presses used for making wine from grapes growing in the region. Ashkar Winery's wines are produced strictly according to perceptions of "Old World" with a minimum intervention in the process from fermentation and improvement in wooden barrels till the bottling stage. The tradition of winemaking has been passed down within Ashkar family from generation to generation until 1948. This tradition was revived with the establishment of Ashkar winery in 2010.
THE VINEYARDS
The Ashkar Winery vineyards are located in the area of Iqrit village. The place with the best climate conditions in the Upper Galilee. The rich terra rossa soils in the valley, combined with the chalky land on the proximally mountains in the area, provides ideal conditions for growing high quality wine grapes.
THE WINEMAKER
Nemi Ashkar is from the second generation of the displaced community of Iqrit village. He grew up hearing stories about his ancestor's exile. Prior to the establishment of Ashkar Winery, Nemi has had a long career in the hi-tech field, holding on a variety of senior managerial positions at global companies including IBM, Tower Semiconductor and Hewlett Packard.
Hours of Operation:
We love to receive guests but please call us first to arrange a visit or tasting
Wholesale Info:
Our fine wines already appear in several high end restaurants. If you are interested in serving or stocking Askhar Wines, we'll be happy to hear from you
Keywords:
Kfar Yasif, Galilee Wine, Red Wine, White Wine, Boutique Wine, Fine Wine, Low Intervention Wine, Wine Tasting, Wine Tours
No followed people