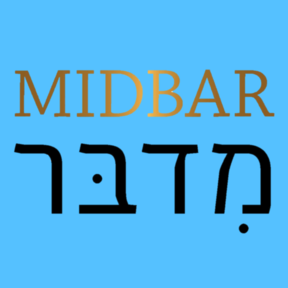 About Us
Midbar is the ancient biblical Hebrew word for Desert!
Midbar Winery was established in order to develop, promote and celebrate the art of wine-making in the Negev Desert of Israel.
The Winery is located in Arad, a vibrant town in the northern part of the Negev. The vineyards are near the famous Ramon Crater, approximately 800 meters above sea level, benefiting from the Negev's unique terroir. The white top soil reflects the sun's rays onto the vines and the hot dry climate, with its dramatic and rapid variations in temperature between day and night, and between winter and summer, develop grapes of distinctive characteristics – with high natural levels of acidity and a unique array of aromas and flavors.
Limited edition wines are Midbar's specialty and expertise.
Midbar's principal winemaker is the talented Yiftach Lustig, who takes advice and guidance from Diego Ciurletti of Panzano in Chianti.
Hours of Operation:
We are happy to receive tourists and local visitors. If you'd like to arrange a visit, please contact us ahead of time.
Wholesale Info:
Midbar Winery is open to distribution and collaboration. Feel free to contact us for more info!
Annual Production Output (approx) :
The Winery produces 60,000 bottles per year.
Keywords:
Midbar, Arad, South of Israel, Israeli Desert, Negev, Israeli Wine, Boutique Winery, Mitzpe Ramon, Ramon Crater, Chianti, Red Wine, White Wine
No followed people