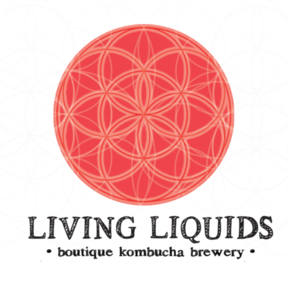 "Cause Good Food is Medicine"
BOUTIQUE ISRAELI KOMBUCHA BREWERY
We founded Living Liquids out of true love for Kombucha - the ancient super drink of Now and the future.
Our so appraised Kombucha is locally handcrafted using the best quality standards from US and Europe as reference. Our ethics are strong and we create out of love and devotion to healthy living and care for mother earth. Our service and quality is simply unmatched. Take a look at our website to learn more and find the easiest way for you to get your Kombucha bottles, join a tasting event or order your special Kombucha taster discovery set. Cheers!
ABOUT LIVING LIQUIDS KOMBUCHA
Our heart centered business is all about heart centered living! After brewing Kombucha for a decade (which included a period of living the nomad lifestyle, traveling in a van through Central America), time came for us to share our passion and talent with Israel. When we moved here, there was nowhere to find Kombucha. So we started our Kombucha brewery with one goal in mind: brewing healthy, tasty and creative Kombucha and creating a healthy, refreshing and fun way to enjoy a drink loaded with probiotics, antioxidants, vitamin C, & B complex, and so much more goodness! Our secret prayer has been that the kiddos will also slowly switch from unhealthy sodas to naturally fizzy, healthy and delicious Kombucha and learn to make a healthier food choices... but, that's a secret.
​Thanks to our experience and dedication, we've managed to produce a variety of unique flavors. Refreshing, vibrant and simply unforgettable.
We are a family owned and operated environment friendly business.
There have been days in our life when we would drive over 1 hour to buy a good Kombucha. Actually, just any Kombucha. Well, you don't have to. We've seen to it that you can have this healthy delicious drink delivered straight to your doorstep... Visit our listings to learn more!
Wholesale Info:
We're already in selected cafes and stores around the country. Our fine selection of Kombucha will is guaranteed to be a popular choice with your customers. If you'd like to stock our products, please get in touch.
Keywords:
Kombucha, Artisan Kombucha, Israeli Kombucha, Kombucha Tel Aviv, Kombucha Workshops Israel, Israeli Brewery, Kombucha Brewery, Healthy Kombucha, Kombucha Scoby, Kombucha Stockists
No followed people