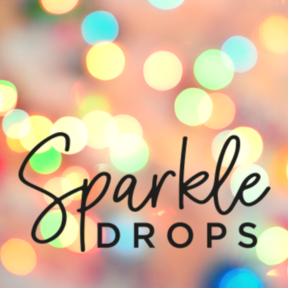 Flavoured Shimmer For Drinks
IT'S ABOUT TO GET SPARKLY!
Sparkle Drops are Deliciously Fruit Flavoured and Beautifully Sparkly... They go really well with Prosecco, Gin, Vodka, Cocktails and soft drinks, so get experimenting!
DROP
A few squeezes from the pipette into your glass
TOP UP
With something bubbly
STIR
For a gorgeous shimmery drink!
CUSTOMIZE
Sparkle drops make a great addition to welcome drinks, add extra wow to the toasts, or provide a special thank you gift to guests as Favours. We can personalize the labels to mark your special day,and create custom flavour/colour combinations to suit your theme. Please get in touch to discuss it with us!
GREAT FOR BUSINESS
Do you own a bar, liquor store or wine shop? Sparkle drops are an instant hit, wherever they go! For some additional wow, Artisan cocktail makers can add a few drops to their drinks. Drink sellers can package them with Prosecco, Gin, Vodka, or Soft Drinks. For business enquiries, hit the "Contact" button.
No followed people