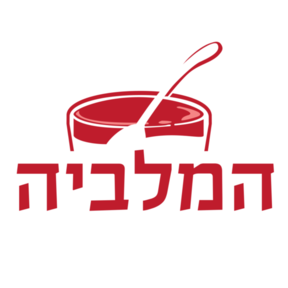 If there was a Nobel Prize for indulgent treats, Hamalabiya would be the winner!
MISSION
"Our products are playful, delicious and affordable, but without any compromise on quality. Like a fine wine, we have come into the world to delight human hearts and withstand the test of time."
STORY
The idea of Hamalabiya was devised by two childhood friends in 2013. Ido and Avi decided to create a relaxed cozy corner in Tel Aviv where folks could gather and purchase their indulgent gourmet Malabi at a super attractive price. Newcomers were shocked to discover that they could enjoy such a top-quality treat at a rock bottom price. Hamalabiya's mission to supply good quality products at good value remains to this day.
The brand has done so well that they've gone on to open several new 'cozy corners' around Tel Aviv. In addition, they expanded their product line to include a superior quality craft beer, which they insist on selling at a street price… It's too good and it's too true!
MALABI
For those who don't know, Malabi (also spelled Muhallebi or Mhallabiyeh) is a sweet milk pudding with legendary origins dating back to the Persian Empire! The original ingredients are rice, sugar, milk and rice flour. However, different regions have adapted the recipe to include substitutions and variations such as corn starch in place of rice flour, or water and grape juice instead of milk. In the Middle East, this popular dessert is traditionally flavoured with rose water and Israelis love to top it with desiccated coconut and chopped nuts. Hamalabiya have their own recipe, which manages to be traditional yet deliciously unique!
Keywords:
Malabi, Hamalabiya, Craft Beer, Affordable, Tel Aviv, TLV, Dessert, Artisan Beer, Private Parties, Fun Day, Corporate Events, Events TLV, Mobile Bar
No followed people