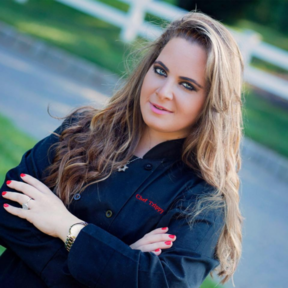 Welcome to Chef Tzippy's Culinary World
About Chef Tzippy
With roots in Israel and a vibrant home in sunny Miami, Chef Tzippy brings her passion for food and family to your table. As a proud mother to Yahli and Adel and the loving wife of Shlomo Meltzer, she understands the importance of creating memorable dining experiences for your loved ones.
What to Expect
Throughout the year, Chef Tzippy provides various culinary solutions. Whether it involves replenishing clients' freezers with handcrafted dinners, curating exquisite Yom Tov or Shabbos feasts, or orchestrating a private chef experience at clients' upcoming soirées, the culinary journey is all about customization. From intimate gatherings to grandiose celebrations, Chef Tzippy collaborates with clients to meticulously design a memorable dining experience. Every aspect, from the gastronomic delights themselves to the artful presentation and impeccable service, is lovingly tailored to create an unforgettable meal.
Chef Tzippy invites you to savor the artistry of her cuisine and elevate your dining experiences, whether at home, on vacation, or at your next special gathering. With her unwavering commitment to quality and an exquisite taste for flavors, she is the personal chef you've been searching for.
Indulge in the finest culinary creations, handcrafted just for you by Chef Tzippy. Contact her today to embark on a culinary journey like no other.
Keywords:
Private Chef, Kosher Chef, Miami Chef, NY Chefs, Chefs New Jersey, Shabbat Chef, Shabbos Chef, Simcha Catering, Kosher Private Chef, Kosher Catering, Vegetarian Catering Miami
No followed people