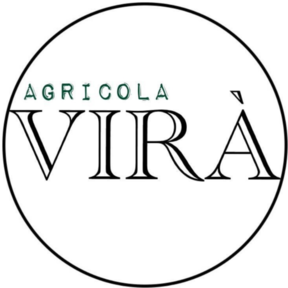 Farm & Vineyard
Agricola Vira is an organic farm and vineyard located on the North-West side of Sicily. More precisely, we are in Park Madonie between the towns of Cefalu and Gratteri, which extends into the beautiful and lush countryside of Contrada Suro.
The vineyard varieties are both native (Catarratto and Nero d'Avola) and international (Sauvignon Blanc, Chardonnay and Cabernet Sauvignon) and a grove of native plant cultivars (Nocellara, Biancolilla and Cerasuola). The altitude of 400 meters above sea level, the mild climate and proximity to the sea all contribute to the unique characteristics of the land, and provide our products with their unique tastes and organic characteristics of high value.
Products & Process
We produce Natural wines after spontaneous fermentation, without adding any chemical substances. The farm is run according to a strict organic system, which allows the use of only natural products both for fertilization and for defense against pests, insects and fungi. We also produce organic extra virgin olive oil from local varieties, a delicious addition to your favourite food pairings!
Our vineyards and olive oil trees are certified by Suolo e Salute, an Italian Control Body issued by MIPAAF.
Latest News:
Sauscia' 2018 / Catarratto 2018
Wholesale Info:
We are always pleased to hear about new business opportunities.
Keywords:
organic wine, natural wine, orange wine, red wine, white wine, Italian wine, olive oil, Italian olive oil, organic olive oil
No followed people