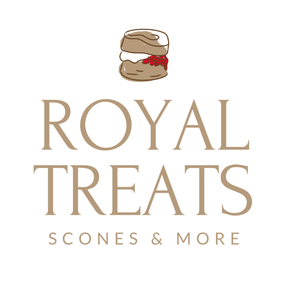 A Quintessentially British Tasting Experience, in the Heart of the Middle East!
Our boutique business focuses primarily on the production of Artisan Scones...
"Legend has it, this unique quick bread got its name from the Stone of Destiny (or Scone), the place where Scottish Kings were once crowned."
The original triangular-shaped scone was made with oats and baked on a griddle. Modern versions are typically flour-based and baked in the oven. They come in a variety of shapes and sizes, including triangles, rounds, squares and diamonds. Our scones are based around the classic "Cream Tea" version. A Cream Tea is a form of afternoon tea/light meal, consisting of tea taken with a combination of scones, clotted cream, and jam. Cream Teas are a specialty in Devon and Cornwall, as well as in other parts of England, and elsewhere in the Commonwealth, gaining them a rather ceremonious reputation!
We decided it was high time to bring this tradition to the Middle East, most specifically to Israel, a country that shares close ties and recent history with the United Kingdom. What better way to maintain good relations than through good food!
How to Enjoy Our Treats, Like a Royal!
Although traditionally served with afternoon tea, our scones and clotted cream can be enjoyed at any time. Have them for breakfast with a nice cup of Earl Grey, or as an indulgent evening snack (washed down with a night-cap). Naturally, they make a great gift for friends, family, romantic partners and work associates.
Our treats are also guaranteed to WOW your guests as a unique and delicious addition to any party or gathering. We'll help you put together a unique Cream Tea feast, fit for King or Queen! We are super flexible (and creative) when it comes to flavours, dietary requirements and luxury add-ons. Simply talk to us and we'll put together the perfect package, the sky's the limit!
As for the big question of which goes first, cream or jam? Well, we lean towards Her Majesty's preference, "The Queen always had homemade Balmoral jam first with clotted cream on top at Buckingham Palace garden parties in the Royal tea tent and all Royal tea parties"! However, feel free to experiment with different serving methods, we won't mind at all :)
Keeping it in the Neighbourhood!
Although our treats are British by design, we do our best to source our ingredients and supplies from local providers and fellow Artisans, with the focus on quality and excellence.
Click here to call.
Wholesale Info:
We are open to larger orders from local cafes, restaurants & bars.
Custom Orders:
We will create the perfect 'Cream Tea' for you and your guests. Orders can be customized to fit your specific requests, requirements or dietary needs.
Keywords:
Scones, Cream Tea, Cream Tea Israel, Artisan Scones, Artisan Baker, Garden Party, Scones in Israel, Scones Tel Aviv, British Bake Off, Queen Scones, English Tea, Tea Party, Afternoon Tea, Office Party, Happy Hour, Birthday, Celebration, Private Parties, Events, Brits in Israel
No followed people