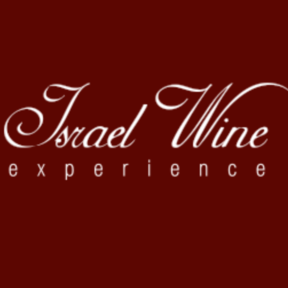 "Taste History ~ Explore Wines from Israel!"
WHAT WE OFFER
Wine tours, wine tastings, good Israeli food and lectures for locals and tourists. On our wine tours, which combine Biblical sites and stories with amazing Israeli landscapes and authentic views, you will have the opportunity to explore the Israeli wine-making tradition.
The Israel Wine Experience Team will take you with a well-planned adventure of authentic wineries, hikes through vineyards and specific wine regions, with the opportunity to meet unique wine makers with phenomenal passion and vision. The Israeli wine tour will expose you Israel's agriculture development which is renowned in the world of wine.
TASTINGS...TOURS...EDUCATION!!!
Our wine professionals are some of today's most renowned Israeli wine personalities, with domestic and international experience. They lecture and guide our visitors through Israel's rich wine history.
YOUR GUIDE
Oded Shoham, born in Israel and raised in America, is arguably the most experienced wine personality in the country! There is barely a facet of the wine business that he has not covered. He has worked for the largest wineries in the country as well as small boutique wineries. He has planted vines, managed vineyards and even made his own wine. Oded has experience in export, import, marketing and sales. He has also managed a retail wine shop and worked for a supermarket chain. He is founder of Handcrafted Wines of Israel, a conglomerate that includes some of Israel's finest small wineries. He's also founder of The Israel Wine Experience, offering winery visits, events and tastings. Oded provides a ready smile, amusing stories to cover every situation and makes use of his unequaled knowledge of Israeli wine.
WINE REGIONS
Although Israel is a small country, it has an incredibly diverse landscape (terroir) that is perfectly attuned to the growth and production of fine wine. There are several wine regions, each imbibing the wines with their own unique qualities. These include the Golan Heights wine region, the Galilee wine region, Mount Carmel wine region, the famous Judean Hills wine region, and the Negev wine region.
TOUR IDEAS
Gourmet Wine Tours
Explore all the aspects of Israeli wines, from the types of grapes used and how to grow them, to the secrets of wine tasting, while enjoying Israeli gastronomy, art, history, culture and shopping. We can organize a customized private tour for you.
Active Wine Vacations
With so much food and wine it is always nice to include some activities. We suggest cycling, hiking or vineyard tours by jeep.
One-Day Excursions
If your time is limited, yet you wish to experience the joy of Israel wines, may we suggest a one day excursion leaving from Jerusalem, Tel Aviv, or Haifa.
Accommodation
If you need accommodation, we can help you arrange for rooms or hotels in any of the wine regions that we will be traveling through.
Customized Private Tours
We can arrange a private tour to these regions for any group size: large groups or just two people.
~~~~~~~~~~~~
Keywords:
Wine Vacation, Activity Tours, Wine Tours Israel, Wine Travel, Israeli Wine, Israel Wine Country, Wine Trips, Israel Tours, Israel Wine Tours, Israeli Wine Culture, Wine History, Wine Education, Viticulture, Terroir, Israeli Vineyards, Custom Tours, Bespoke Tours, Tourism, Tour Guide Israel, Tour Operator Israel
No followed people